WELCOME!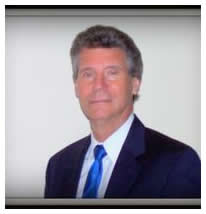 My name is Sam Harmon, I am a licensed insurance agent.  I specialize in Medicare, Long Term Care, and Wealth Transfer. I have created this website in an effort to better serve your needs and hopefully answer some of the questions that many seniors have regarding these issues.
For instance, over the years, Medicare has become increasingly complicated and can be a bit perplexing. However, it is very important to understand your Medicare coverage choices and pick your coverage carefully. How you choose to get your benefits can affect your quality of care substantially. The Medicare section of this site will help familiarize you with the basics of Medicare.
WEALTH TRANSFER & LONG TERM CARE
In addition, today many seniors are concerned about their children, and their grand children's future. They wish to transfer a portion of their estate upon their death.   Most are unsure of an effective way to do so. At the same time, many seniors are worried about a catastrophic or prolonged illness, and the devastating impact it can have on them financially. The Long-Term Care (LTC), and Wealth Transfer section of this site will help familiarize you with a way to successfully accomplish these goals. We are here to help you reach those goals in the most efficient and cost-effective way using one product.
If you have any questions after viewing the site, please contact me for a free consultation to discuss the different options that are available to you.